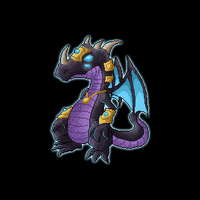 Dragon's Blade, released by Nate Monster LLC in 2013, brings the classic turn-based fantasy RPG experience to your Tablet or PC! Inspired by the console games you played as a kid, such as Final Fantasy and Dragon Warrior, you'll enjoy classic turn-based combat while exploring a rich and colorful 2D world filled with dangerous monsters and magical treasure. Create your custom party from 9 different classes with unique abilities and set out on your adventure. You'll find challenging dungeons, unforgiving boss fights, dynamic item creation, and a deep elemental magic system that allows for virtually endless character customization.
Create a custom party from 9 different classes
Classic turn-based RPG gameplay
Cast spells, discover treasure, and customize your characters
Dynamic item creation allows for endless combinations
Internal Quick Links
Edit
Items
Revision History
Chat Commands
guilds
External Links
Edit
Photo Gallery/Screenshots
Edit
Community content is available under
CC-BY-SA
unless otherwise noted.